Footbag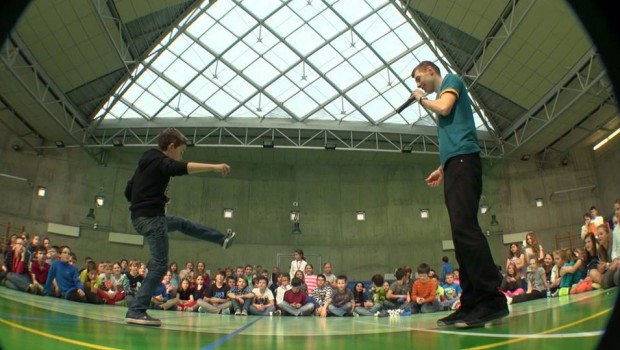 Published on July 30th, 2018 | by Daniel Boyle
0
Footbag on Instagram – July 2018
For the past few months I have been scouring Instagram for some of the best #footbag content around. It's been a big month for footbag, with the World Footbag Championships coming to a close in Sofia, Bulgaria.
This was first post on the Modified footbag website.
Before getting into the Instagram clips, here's the Circle Contest final, with Vasek taking out the title. He was particularly strong in the Density phase. There is a huge amount of video available from the tournament on the official IFPA channel, including the entries from the video contest.
Here's a little of what's been happening in the footbag world according to Instagram this past month.
World Footbag Championships
Another year and another Worlds in the bag. This is a great shot of Taishi Ishida on the podium in Sofia, Bulgaria. He won the Shred 30 event as well as the Overall category after strong results in Routines (2nd) and Circle (4th).
Keep Kicking After Worlds
Hopefully Worlds will have inspired people to get kicking, whether they made it to the tournament or not. Jana Riisalo has been straight back into action after some silver medal performances in Bulgaria.
Team Poland
Poland had a strong showing at Worlds, in both net and freestyle.
Live Action from Worlds
I would have loved to see some more of this over the Worlds and I think we will in the future on the official social media channels, but here's a clip from Rafał Kaleta, going big as per usual.
Mind:Blown in Detroit
The Michigan crew is really going from strength to strength. They also managed to capture a great piece of crowd reaction in this video.
Throw way back Thursday
Here is a great Throwback Thursday post made from Joseph Muscolino, doing a huge flying clipper in the Austrian Alps with a great story about the earlier days of the sport.
Free-style with Chris Dean
Chris Dean is all dressed up for the occasion and still hitting some great tricks.
Chinsen Footbag
Christopher Schillem is one of the latest high level players to join Instagram and sharing a few of their tricks. He hasn't been mucking around either, with huge combos like this one.
Rapa Nui Footbag
This is actually something I would love to do sometime. Having lived in Chile for a few years, I didn't get the chance to make it to Easter Island, but this young player has got some shots of himself playing in front of the moai.
Into the sunset
What a way to enjoy the evening – drink a beer and going for a full hack on the beach.
So that's enough from me. I can't recommend Instagram enough as a channel for sharing short footbag videos. I was putting up a video most days this year but I have dropped off on that one in recent times. Here's a clip from a few days ago.